CBSNews.com features Elan's work
We're excited that FindMyTap app developed by Elan Emerging technologies is featured by CBSNews.com
With this free app the iPhone users can look for their favorite beers on tap. Besides, the user also gets a chance to read what other fellow drinkers think and say about the drinks and bars that they've been looking for. While surfing across if found that your favorite beer is missing in the list then what are you waiting for? Add it to the database of FindMyTap and let everyone know about it.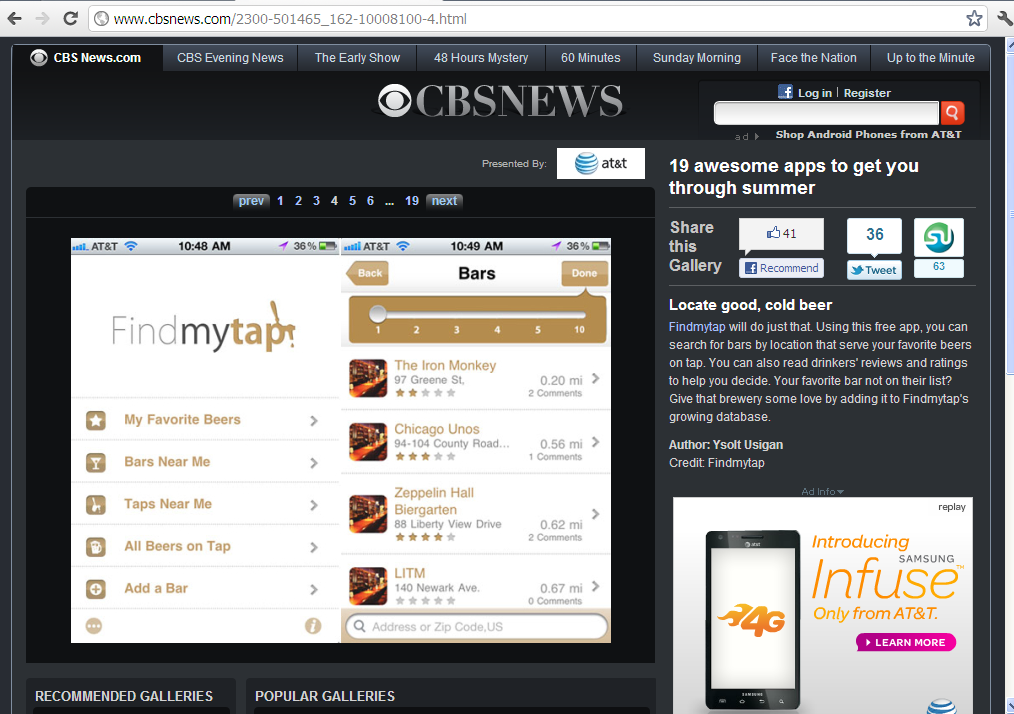 Created by expert team of iPhone developers at Elan Technologies, this innovative app helps drinkers in finding their favorite beers just everywhere and anywhere. This app not just helps you in looking for your favorite beers but also simplifies the search by making it distance based. With this innovative app we also allow you to read and leave reviews and ratings.
Download this free app today! CHEERS!